About Geek Deal HQ
What is Geek Deal HQ?
Saving you time and money by finding the most geektastic deals to fuel your fandom without breaking the bank.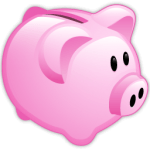 Geek Deal HQ was founded in October of 2010 with the goal of finding great deals on geeky products to help save you money. There are many other bargain, deal, and coupons sites but none focuses on the products geeks care about most. No matter how nerdy your leanings, you will find savings on items that tickle your fancy.
As passionate geeks, there's not always enough money to supply our geekdom and keep food on the table. That's why it's important to spend money wisely. I want to help you find the best deal on each item you long to have in your collection whether it's Star Wars, Star Trek, Doctor Who, LEGO, Tolkien, anime, sci-fi, fantasy, video gaming, computers, something in between, or something out of this world.
While Geek Deal HQ is mostly about the deals, I strive to have fun and support the geek community at large. Let's celebrate all the wonderment and quirkiness that comes with being a geek. Join me on this adventure in bargain prices and enjoy the geekery that goes along with it.
If you enjoy getting a great deal on a geeky product, I invite you "like me" on Facebook, or "follow me" on Twitter. You're always among geeky friends at Geek Deal HQ.
Who is the Geek Behind the Curtain?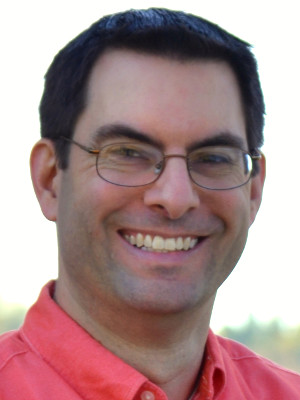 Since childhood, I've been a serial collector — trading cards, stamps, comic books, action figures, LEGO. I also consider myself frugal. Otherwise, how could I possibly collect so many things?
For years, I scoured the web searching for great deals. Then, I began sharing them with my close friends. "You need a new hard drive? I just saw a deal on something perfect." Carrying on the tradition, I am now sharing them with you.
During the day, you'll find me earning the cash to pay my mortgage as a full-time software developer. I began programming on an Apple ][+ nearly 30 years ago and not many days go by when I don't touch a keyboard. Now, I'm a rock star Microsoft developer leading a team who develops in house web applications. We don't foist these creations on others. We consume them ourselves to drive the company's bottom line.
After hours, I'm the pater familias with three young children who all know a cow says "moo" and Admiral Ackbar says "It's a trap." This doesn't leave me a lot of time for hobbies or even finding deals but I consider the members of Geek Deal HQ part of my extended family and I always make time for family.
I have my fair share of geek cred and I'm always happy to hear about yours. After all, it's what makes you valuable part of the Geek Deal HQ family. You can contact me at deal@geekdealhq.com
Dan Abend
Geek and Founder of Geek Deal HQ